IPADCON
What Is IPADCON?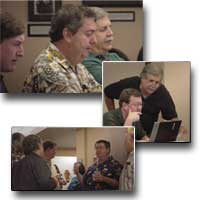 The IPAD Convention (IPADCON) is a semi-annual event where owners and operators of products using the IPAD operating system gather to learn more about their IPAD, how to use it more effectively, and how to use it more profitably. This convention travels to different locations and is also open to presentations from manufacturers and vendors offering helpful products and services to the IPAD owner/operator and IOA membership.
Our mission with IPADCON is to get a lot of smart people together in a setting where they can hear from their peers about real world experiences, best practices and strategies and then network to create new knowledge and understanding.
It will only happen at IPADCON. If you are in any part of Information Technology or providing Internet connectivity and services, you really can't afford to miss this event. From technology, to business processes, to best practices, there is no aspect of owning and operating an IPAD that won't be represented here. At just $995.00 it is a steal - you'd pay far more just to get access to a portion of the information that will be available each day of the conference.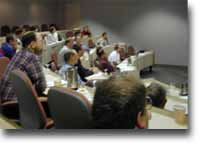 Informative Sessions!
The training sessions and presentations at each IPADCON are selected based on the needs expressed by the IPAD Owners Association's members and often include live examples of common problems and solutions. The sessions have proven to be the most effective way to keep IOA members current on the latest trends and best practices while also providing useful refreshers on basic protocols and technologies.
Many of the sessions are packaged and made available to the attendees so they can use them to pass on this valuable training to their own staff and customers. Some of the sessions may have audio recordings for those who are not able to attend, but the benefits of being able to see the live presentations and ask questions in person are lost.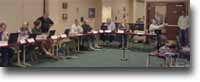 Attending is the only way to know the difference.
Personal Networking Opportunities!
As important and informative as the sessions are, an even greater value at each IPADCON is the chance to meet other IPAD owners and operators face to face. This level of personal networking among the IOA membership is not available at any other event.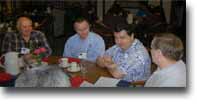 Many past IPADCON attendees have commented that the value gained from the personal networking alone is well worth the price of admission.
We would love to see you there!